50% Discount for Our Barcode Encoders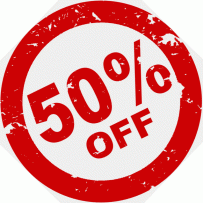 Hey guys if you still haven't noticed Mobilio's barcode encoding software is on a promotion and goes with 50% discount. 9 of our products are currently available only for $0.99:
Applications with simple-to-use interface and perfectrly smooth and untroublesome functionality at a half price! Who would miss that? If you still haven't benefited from the promotion then do not hesitate any more because it will be only till the end of this week.