Adobe InDesign CS7 includes QR barcode generator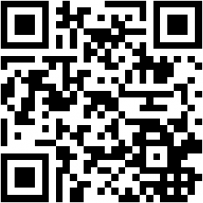 QR barcodes are overwhelming the current market. Every well-known company is getting in the action. These doodads can be placed on any product, material etc. and can carry a variety of data. The most common of them being: http address, picture, YouTube video link, location of something, contact information or promotions. Those are the most common and are used by advertisers in general, but there are many other types of data that could be hold in a QR barcode.
If you are a fan of QR codes or a business, searching for barcode generator, then you probably know that Adobe has the intention of integrating a QR generator in their upcoming InDesign CS7 release. This means if you buy Adobe's new press edition software, you will be able to generate your own QR barcodes. That is great and it's simple but to use that option, you'll have to pay a lot, just for a simple QR code encoding and customization. If you own a different press creation/editing software, then buying InDesign for the simple option of QR generation, would be a waste of money, well if you wish to upgrade your InDesign, then it won't be a waste.  For those who need to use QR codes and don't want to buy expensive software, then the best solution would be to get a dedicated QR encoder which would able to generate codes for CS(x) to the upcoming CS7. The biggest drawback of InDesign CS7, is that it will ONLY create barcodes for InDesign CS7, not for CS6 nor any previous version. That means: the codes you generate won't be useful outside Adobe InDesign CS7, making it a problem for some people.
QREncoder
We are offering a better substitute for MAC users: QREncoder. This QR encoder is a universal product which allows you to create custom QR codes, it does not require any network connection to operate and it runs directly from your desktop and it can create codes for all CS(x) versions. The user-friendly interface makes it extremely easy to use. There are currently two versions that are available: Free and Pro. Both can make almost any type of data into a QR code with ease, and with the new 1.4 update there are some new options that allow you to create and add the following types of data:
your meCard;
iTunes App URL;
reviewing iTunes App URL;
section "New" in the Android Market URL;
instant search in the Android Market URL;
designating a place in Foursquare URL;
browsing videos in Youtube from iOS device URL;
Tweeting on Tweeter URL;
And the best new addition would be the MicroQR code. The code is much smaller, best suited for small spaces and/or small products (similar to the small codes Nokia used on their headphones and batteries). The MicroQR can hold up to 35 numeric symbols (best suited for IDs or small links) and stores information more effectively than the original QR codes, since the date is smaller (perfect for older, slower devices used for scaning).
What format does it export?
QREncoder exports your custom created code in both PNG and SVG file formats, and as mentioned it supports all CS versions, which means you can use this app as a substitute. The Free version can export only Raster images, while the Pro version can export the barcodes in EPS vector files, as well as Raster files. There are no difference in the versions, that means all options that are in the Pro version, are in the Free version as well (except the vector image files). These formats are supported by most image editing software, which means you can change the colors, add small images in to the QR code or curving the square code to your liking. That would make them more appealing to you and others.
WARNING! – Consider profound testing before putting your code into use, because such alterations may make it useless.
If you are interested in the QREncoder app, then visit the page to learn more about it: Here
And here is a sample of an edited and customized QR barcode:
Here you can see how to make QR barcode like this one in 5 minutes. As you can see QR barcode customization is possible, even if an image is inserted in it. But keep in mind the warning we gave, test the barcode before you use it!