Barcodes Instead of Car Number Plates
According to the latest news in 2014 Belgium will consider replacing the regular car numbering plates with medium-sized barcodes, placed of the roof. This tendency shows that barcodes are going out of their industrial and commercial fields of usage and start entering almost every sphere of  life. It seems like our contemporary high-tech society has succeeded really to evaluate the actual capabilities of the black and white, stripped or checked labels.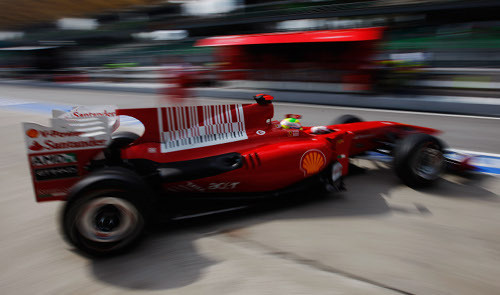 The prospective designators will be 50×50 cm. They will be made of qualitative materials that are resistant to bad conditions like harsh weather and high speeds. The symbology that will be used will probably be 2D because of the substantial data capacity. It is planned that the barcodes will contain not only the number of the vehicle but also the name of the driver, the date when he has obtained his driving license and  details about his previous violations, if any. This source of information is meant to be placed on the roof of the car so as to be readable by a satellite. Nowadays most of the big metropolises have one or few flying machines, located right above them. As a result every registered automobile will be 24/7 traceable. Moreover when a car is being stopped for a routine check, police officers won't have to read paper documents, they will simply request the car to be scanned and will receive the results from the scan on their screens in seconds. What is more, specialists say that satellites will be able to "read" cars even at cloudy and stormy weather conditions. This fact is quite impressive and makes the adoption of barcodes on cars even more expected.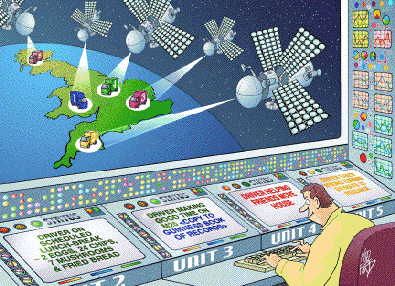 Of course there are people who are against using barcodes in this sector. They believe that being always traceable without their agreement is infringing their civil liberties and disturbs their personal life. I personally agree with them because it is not very nice to know that the ones who observe you while driving always see where you are. Maybe the Belgian government should reconsider this part of the plan and decide to track only the drivers who have broken the law before and are qualified as  unreliable. Something else that might make the Belgians unhappy is the higher cost of the barcode identifiers. If now an ordinary number plate costs €30, after two years, a registration barcode will cost around €70. But if you think about it €40 are not who knows what and can be given once in the name of one modern and better working system. Much bigger problem than the cost might be the installing of barcodes on roofless machines like convertible cars and motorcycles. It is something that definitely should be thought about in the near feature in order the project to be successful. After all, the process of changing the old number plate with new roof barcode will be mandatory.