BGLiveRadio – OSX
BgLiveRadio – Internet radio for Mac.
Are you fed up with the repeating playlists of your players? Have you learnt all the songs on your computer by hearth? Then it is time for something newer and more dynamic and its name is BGLiveRadio.
BGLiveRadio is a program which gives you access to a set of Bulgarian online radios. It is a desktop application developed for Mac devices. Splendidly working and easy to handle, BGLiveRadio is the preferred source of music for many of our users. The design is smooth and simple which makes the navigation in the app a piece of cake.
What are the main pluses of our radio? To begin with the fact that you don't need any additional devices, like before, in order to listen to your favorite music. Moreover the problem of searching a nice station throughout the scale is gone. We, the authors, have created a list of radios that are there, ready for use. Of course this list is absolutely consistent with the latest statistics and surveys. The ranking includes
Radio Veronika – following the rhythm of the hearth;
ZRock. The Bulgarian Rock radio;
Radio StarFM;
Darik Radio;
Radio Fresh – the hits today;
Radio Energy;
BGLiveRadio is appropriate for and is able to satisfy everybody's taste. The genres of our stations vary from rock and jazz to pop-folk and techno. This is a feature which enlarges our target group greatly and makes the program more and more popular.
So next time when you want to listen to a radio broadcast or the hottest hits, check BGLiveRadio, which is distributed for free, and is available on the Mac AppStore. Just give it a try, it won't disappoint you! There is also another version developed for the iPad, iPod Touch and iPhone, just click here. Traffic radio is the other internet radio developed by Mobilio. It is available for iOS and Android.
Screenshots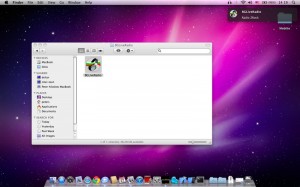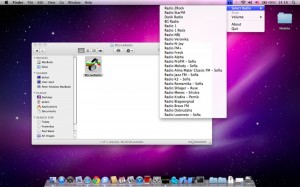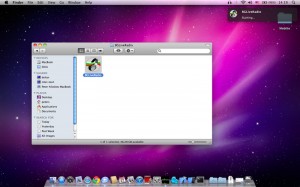 Tutorials
Here you can see how to work with the BGLiveRadio for OSX by watching our video tutorials.
This video is in Bulgarian and shows how BGLiveRadio works.
Download
Free
File size: 0.8 MB
Latest Version: 1.0
System Requirements:
Mac OS X 10.6 or later
This software is 100% Compatible with Mac OS X from Snow Leopard (OS X 10.6) to  Yosemite (OS X 10.10).