Send free text messages with SendSMS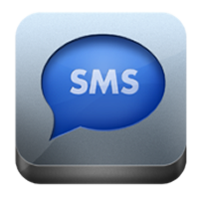 Have you ever wished for a program which could send text messages to your friends, relatives or loved ones from your computer without the need of your mobile phone and at the same time be totally free? Well we have good news!
SendSMS will do just that!
This new app was designed by MobilioDevelopment to simplify text messaging by allowing Mac users to directly send SMS to all of the major cellphone carriers in the United States of America. So, if you live in America or have friends or family there you can send them texts even when you're traveling to the other side of the world, you'll always be able to send text messages absolutely free! If you're hooked to the internet of course.
How does it work?
SendSMS has a simple menu and therefor it's very user-friendly, it consists of two fields, one for the phone number and one for the text you wish to type and send, then you press a button and your SMS will be on it's way to the recipient and if the message has been successfully sent, you'll receive a pop-up window confirming it. Simple, isn't it? The app itself is not big on size and will not make your computer run slow, it's fast, simple and effective. Each message takes only 3-5 seconds to send and 5-15 if your using a mobile data connection (mobile broadband dongles or the integrated SIM card slot in your Mac) like GPRS / UMTS/ EDGE / HSDPA and even faster than that if your using the new 4g networks (LTE). But since LTE is not supported in every city or country if you are away, wi-fi or 3g will be your choice if  you wish to send a text home without paying a dime. In the screenshot below you can see how simple the app is.
Verdict
This application is worth it because you can send SMS for free to personal mobile numbers and warn your relatives you're going to be late, congratulate some one for an accomplishment or birthday, etc. There are only a few downsides: Only mobile carriers in America are supported and you cannot receive replies, you can only send texts. But that must not discourage you because this is a free application and is totally worth it for sending reminders to your employees or family members. In the future this app will probably support more carriers outside the USA and will explore the possibility of receiving messages from mobile phones but since computers do not use mobile networks it would be a bit hard to accomplish but it's not impossible. It's truly a very impressive little app since there are not many of it's kind out there.
Some of the supported mobile carriers and networks: AT&T, Sprint PCS, T-Mobile, Verizon and many others.
More information for the product can be found here: http://www.mobiliodevelopment.com/sendsms-osx/