Google maps and Youtube will return to iOS devices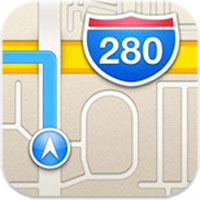 It was not long ago since Apple released the new iOS 6 and the problem is that we all remember this great update with it's flawed maps app, buggy Siri, no Youtube app and Google maps app to replace the Apple's "innovative" map application until it was truly finished. But fear not…
…Google's apps are back!
Google has released a beta version of its new maps app that will work on all iPhones. Google is still placing the finishing touches on the app and will likely submit the app for approval in iTunes store soon and we do not know how Apple would respond to that, since Google's new Youtube app has successfully passed and it is available in the store. Now every iPhone owner can download the free app and start watching clips right away.
So, what does this mean?
It means that Apple has a true competitor for maps services, If they accept the app in iTunes, of course. If not, they will not have a competitor but rather a lot more unhappy users. Apple did not want to comment on the probability of Google maps being accepted in iTunes but we have high hopes that it would become available and a Google representative had this to say:
"We believe Google Maps are the most comprehensive, accurate and easy-to-use maps in the world. Our goal is to make Google Maps available to everyone who wants to use it, regardless of device, browser, or operating system."
The new Google maps app for Apple devices is the latest reason to continue the quarrel between the companies, they are always competing in everything – from mobile devices to digital-media. But maps are considered one of the most important element in the mobile industry and the advancement in GPS tracking capabilities of a device. Maps will be available for all future mobile devices which will make people's lives a lot easier.  So all in all Apple's attempt to remove Google backfired. Currently their maps app is riddled with false information and addresses even Tim Cook had to apologize  to the fans for the application and unfortunately we will not see a finished one for an undetermined period of time, so for the time being we are excited that Google is back in the party and they are bringing turn-by-turn navigation which will make your phone work exactly like a GPS device, speaking directions, turns and whatnot. A good addition, don't you think? So all in all it is a win for Google, because now they can offer more services and even advertise more trough their apps. But is that good or bad? We'll soon find out.
Youtube is also returning
Just like with the Google maps app, Apple made a mistake removing the preinstalled YouTube app, because now Google is going to receive a big revenue boost from all the downloads and something annoying that will be mentioned later on. Before iOS 6 came out for the iPhones and iPads, Google did manage to release a downloadable YouTube app for all iPhones and because of Apple's approval in iTunes store, the new YouTube app has been one of the most downloaded free app available on the store. The bad news for now is that there is no Youtube for the iPads. Google is developing a better version for the bigger screen, so don't worry you will get it soon. There is a catch about it all though, the true reason for Apple doing a big favor for Google is – removing the original Youtube app, gave Google permissions to do whatever they want with the app. Interactable video ads were added and will make you wait a couple of seconds before you start watching your clips, the same ads we get now when we watch from a computer. They will give Google's big revenue boost, as if they weren't getting enough money already.
The only link between Apple and Google is the search engine. Some Apple employees say that they want to kick out Google search so that they could use Siri as a default search engine. But others say that they want to integrate them both, because Siri relies on Google search for the biggest chunk of data and other sources for movie start times, game scores, etc. So in the future will get either two new app from Google or three depending of Apple's choices but we only hope for just the two.