Google Fiber – Gigabit Networks Are the Next Level in Communications!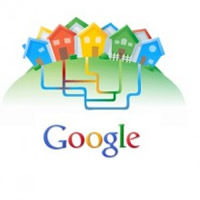 What would be your reaction if I tell you that tomorrow you might wake up with 100x faster internet connection – the mind-blowing 1 gigabit per second both download and upload speed with no data caps. Don't freak out because if you are not living in Kansas City, US, tomorrow might turn out to be pretty relative. That is because what I am talking is the initiative of Google – Google Fiber, and the place where they will first put it into use – Kansas City, Kansas and Kansas City, Missouri.
What exactly is Google Fiber?
Google Fiber is the attempt of the search titan to provide its users with new ultra-high bandwidth connection and literally to take them on the next level of internet communications and data usage. The technology, as its name suggests, uses fiber optic system to transfer the signal and that is the main reason for the unbelievable 100 times increase. And it is really unbelievable because according to some of the researches conducted by Google, the average internet broadband connection in the USA currently is around 10 Mbps (in my opinion it is even less). That is only a slight change for the last 15 years in a matter of internet connections which is pretty embarrassing in the context of the latest technological inventions. Obviously it is time for change and one of the innovators will be Google. But what actually 1 gigabit per second means?  Well it will be pretty much like the internet revolution in the 90s but in a totally different dimension. No video buffering, instant downloads, enjoying HD like never before and proliferation of the augmented reality tools and 3D imaging are only few in the numerous lists of future possibilities. Google Fiber will be like a trampoline, like a space shuttle that will boost us not only to another planet, but to another galaxy!
Tablet as a remote control?!? Really?!?
Actually yes, but only if you subscribe on a special tariff plan. The prices are really attractive – $70 for the Gigabit Internet connection and $120 for the Gigabit Internet connection + Google TV. Alongside with the second plan you will receive a device just like the network box – a DVR which is also a storage box with 2 terabytes space. It can gather more than 500 hours of HDTV and is also able to record up to 8 live shows all at the same time. Apart from the storage box comes and the Google Nexus 7 tablet that will work as a remote control. That's right guys everything is cloud-based and the tablet is the best device for managing the whole system (iPad can be used as well, for the Apple fans). If you still don't want to adopt the lightningly fast Gigabit connection (which I strongly disbelieve), but want to become part of the Google's family, there is an option. You can use the free network of Google Fiber which provides 5 Mbps download speed and 1 Mbps upload speed at the cost of $300 installation fee (it can be divided into monthly installments of $25). There were comments about the fact that there are some big channels missing from the list of Google TV, but hey, don't forget that the big thing here is the internet bandwidth. Furthermore, as I said, Google Fiber is still in its pilot tests in Kansas City where the hoods are divided into fiberhoods. Of course Google has nothing special towards Kansas. Its citizens just showed the biggest interest by signing for Google Fiber. As long as the previously-mentioned prices are concerned, I believe that Google are really going to smash their rivals. Compared to Verizon and its FiOS 300 and Ultimate HD, I believe that Google Fiber definitely takes the victory.
Are Google the only one gigabit entrepreneurs?
Of course not! There are another two campaigns that have plans for gigabit broadband networks in the US – the Gigabit Neighborhood Gateway Program and the U.S Ignite. Both the White House and the Gigabit Square are trying to build gigabit networks and therefore modernize the society. They are even inviting developers to create new and amazing applications that demand really high-speed connections. The possibilities that might be revealed after a mass adoption of this fast internet model are far more than just faster download or instant sharing – distant education and medical care, robotics, media streaming and services only seen in the sci-fi movies. Not to mention the thousands of new jobs that will be made. Like in the first gig city of America – Chattanooga – that broke that bandwidth barrier. Many companies and small businesses settled there, including Volkswagen. As a result nearly 7000 new working positions became available. As you see faster internet signal can contribute not only for a better user's experience but for the success of the local and even global economy.
The only problem that occurs is the unawareness among people. It has been statistically proven that around 60% of the Americans don't know what their download speed is. It is normal those people not to be impressed and not to pay any attention at the statement: 1 gig/sec broadband connection. The potential and possibilities of the gig connections are there – we just have to know them and take them.