The all-new website of Mobilio Development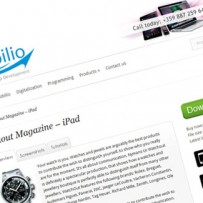 Welcome to our fully updated website of Mobilio Development. Our esteemed team is working on updating our complete portfolio of products and the variety of services we provide.
Mobilio Development is headquartered in Bulgaria, Europe. As one of the fastest growing mobile development start up companies, we develop and outsource for well-known US and Western European companies.
Our current portfolio consists software and applications for iOS devices (iPhone, iPod and iPad), Android mobile devices and pads, Windows software and Mac software. Keep posted for our complete portfolio very soon.