Retina Walls
Retina Walls
Do you have an iPad? Do you enjoy having some nice and high-quality wallpaper? Are you sick and tired of looking for the perfect picture in the internet browser? Well, I can offer you something which will help your choice. We have made a product called Retina Walls which gives you the best Retina wallpapers, with high quality and nice subject.
Retina Walls is a program which allows you to choose a picture and set it up as a wallpaper on your iPad. In this way you will enjoy that amazing looking display. Retina Walls  is a lightweight software with basic things and it's the most easily way to choose a picture for background.
What are the main pluses of this product?  To begin with the fact that you can look for and save, share or mail some picture for free. The only thing you must do is to start the app and spend a couple of minutes to choose the perfect Retina picture for you. Retina Walls has an  user – friendly interface and is very easy to use. So next time you want to change your wallpaper of the iPad you may check for Retina Walls on the Mac App Store. Another interesting application is Facts!. Download it now for Free from the Mac AppStore.
Screenshots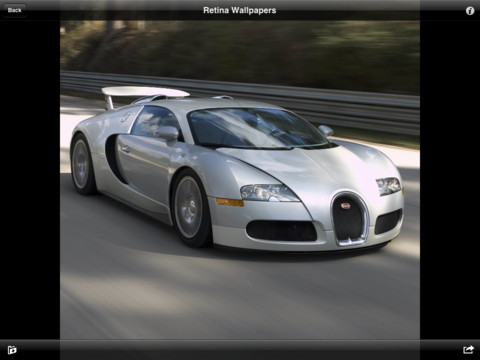 Tutorials
Here you can see how to work with the app by watching our video tutorials.
Download
Free
File size:  2.2 MB
Latest Version: 1.0
System Requirements:
iOS: 5.1 or later
Compatible with iPhone, iPod touch and iPad.Requires iOS 5.1 or later.