SCC14 a.k.a Shipping Container Code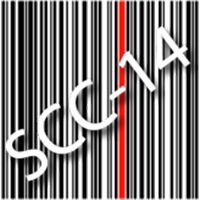 SCC14 is a barcode symbology composed of 14 numerical characters. It is more widely known as Shipping Container Code and is used for designating packages with fixed content. SCC has two main representations – the first one adopts ITF14 encoding scheme and the other – GS1-128 encoding scheme. Main subject of this article will be the second one.
Although there is one general name – GTIN-14, SCC14 is also popular as ITF14, EAN14 or UCC/EAN-128. The main difference between ITF14 and GS1-128 is that GS1-128 uses the so called AI (Application Identifier). It is a short combination of 2, 3 or 4 digits, circled with brackets, standing at the beginning of the code. This identifier is created by the GS1 organization and its purpose is to "tell" the scanner what it is about to read. The AI for SCC14 is always 01. Of course there many others that are used for codes representing Date details, Serial numbers, Weight or Length.

SCC14, as you may suppose, is mainly accepted in the shipping industry. It is used for marking containers, boxes, pallets or any other type of packages that include more than one product with EAN/UPC barcode. One of the distinctive features of the Shipping Container Code is that every SCC14 is strongly related to a certain EAN/UPC barcode. For example if we have a box of chocolates with code: 9 12345 1245 and we put 500 of these boxes into a container, it is credential that we label it with SCC14 barcode. The code will most probably look like: (01) 3 9 12345 1245, where (01) is the AI, 3 is the Packaging Indicator and the rest is the EAN/UPC barcode.
With all these variations of one and the same barcode type- ITF14, EAN14, UCC/EAN-128 – the average person would ask himself why there are so many of them and where do they find their field of application. Different standard are used in different parts of the world or in different spheres of life. In addition – ITF14 might be used in the hardware and high-tech business while EAN14, with its AI for production, expiration date and weight, is adopted in the food and soft-drink industry. As long as usage is concerned, SCC14 is one of the most beneficial and irreplaceable barcodes. Instead of counting separately all the items, gathered in a single container, you can just scan the Shipping Code and the computer will tell you the type and the quantity of the products. Thus the process of manipulating arriving and departing stocks has been modernized. Now everything is much more accurate and automated and the workers in the big storage warehouses are much more eased.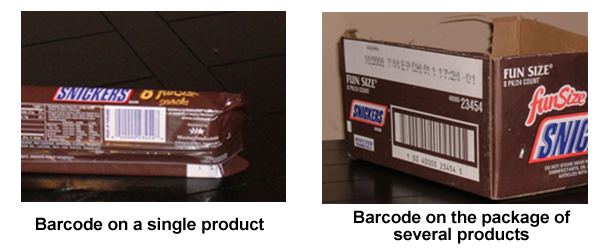 Another advantage of the SCC14 symbology is that a barcode of this type doesn't have to be registered in the GS1 system, before put into use. That is because every SCC code is connected with an UPC/EAN barcode which is already registered. As I explained in the previous paragraph, when you generate your SCC14 barcode, you don't create new and unique symbol, you just modify particular EAN/UPC code by adding a few numerical identifiers before the code itself.

Taking into account the functionality and the places of application from the above, we from Mobilio have considered adding SCC14 as an available and encodable barcode standard in the next 1.6 version of the BarcodeEncoder.