SendSMS – OSX
SendSMS – Free texting
Do you love texting to your friends or family? Are you sick and tired of receiving an invoice with your month call and messages that cost you a lot of money? Alright, now I have one little surprise for you. There is a program which allows you to text to you friend for free and it's named SendSMS.
SendSMS is a program which allows you to send a message to somebody who has an American telephone number. It is a desktop application developed for Mac devices. SendSMS is a lightweight software with basic things and it's the simplest way to send text messages online.
What are the main pluses of this product? To begin with the fact that you can send 75 free text messages per day straight from your desktop. Moreover this app is useful if you need to send a quick text without leaving your Mac, but you cannot receive messages that are sent in reply. Also the sent message can be received from anybody who has an American phone number but he/she must be on the following telephone operators:
AT&T Wireless;
Verizon;
Sprint PCS;
T – Mobile and others;
SendSMS can be used for sending SMS from all over the world. It has an  user – friendly interface and is very easy to use. So next time you want to send a fast text message you may check for SendSMS on the Mac AppStore. Here you can read more about SendSMS and how does it work. Also the next version of SendSMS is now in testing period. Read more about it.
Screenshots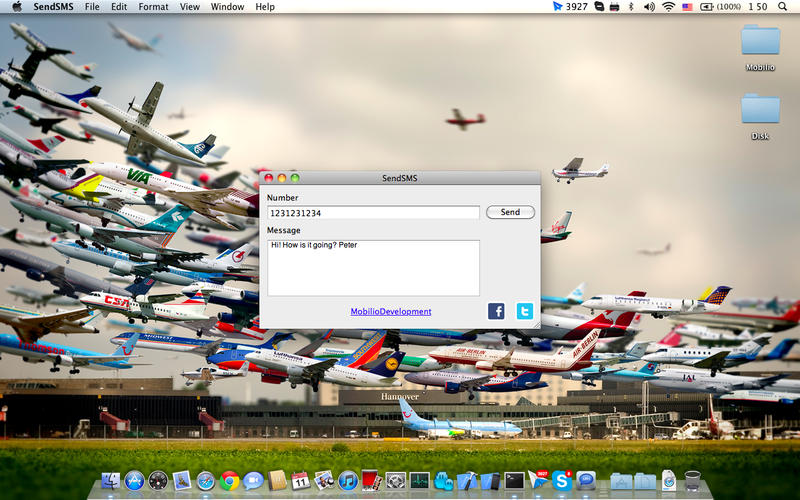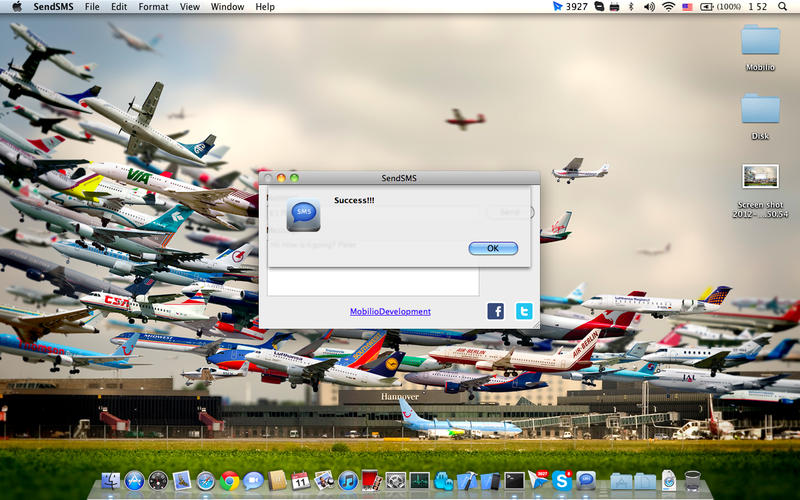 Tutorials
Here you can see how to work with the app by watching our video tutorials.
Download
Free
File size:  1.9 MB
Latest Version: 1.0
System Requirements:
Mac OS X 10.6 or later
This software is 100% Compatible with Mac OS X from Snow Leopard (OS X 10.6) to  Yosemite (OS X 10.10).