SEOAuditor is now available for Apple iOS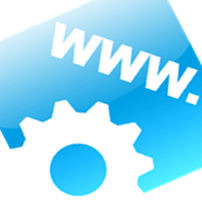 If you are using SEOAuditor on your MAC, we have some good news! SEOAuditor is now available for the iPhone and iPad. If you are not familiar with this app, then you've been missing on a great application that helps you stay in touch with all of your site's ranks, ratings and positions. This also applies for different sites you visit. Like if you love Facebook you can go there, start SEOAuditor and see how well the site is rated, it's online rank and many more options like tweets, likes and pluses. That way you can stay in touch with your site and add new and better content if the position or/and rank drops. In short, to be more SEO aware. In short the application displays the following, after you've given the URL of the page that you want scanned and you've hit the "GO!" button of course:
Google Page Rank;

Alexa Ranking;
Domain Authority and Page Authority from SEOMoz
Facebook Likes counter;
Twitter counter;
Google plus "+"
Each one of these metrics is highly respected and will never lie about ranks and ratings! So, we hope you'll like this new addition because now you can monitor your site on the go without constantly worrying about it. And as always, SEOAuditor is absolutely FREE!
Read more about SEOAuditor here.
If you are interested in our SEO tools downloda them now from the Mac AppStore.
iOS version product page: http://www.mobiliodevelopment.com/seoauditor-ios/