Top 10 Useful SEO Tools!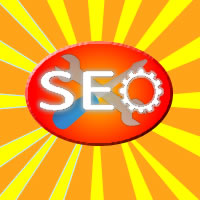 SEO tools can be very useful and can really alleviate you while optimizing your site for the search engines. They can save you a lot of time, efforts and more importantly – money. Nowadays there are numerous SEO tools on the web and that is why I have done my best to find the most useful and most reasonable. Some of them are paid but there are free trial versions for preview so that you can decide whether the product is worth buying it. In this article the 10 implements are divided into 5 groups which are basically the 5 consequent steps in every SEO campaign.
Keyword research
1) Google Adwords Keyword Tool – This is the most popular keyword tool which every self-respecting SEO expert uses whenever he/she writes any content. It is free and practically shows all the keyword combinations that have been searched for and that gravitate around the one you have typed in. So even if there are only one or two keyword ideas in your mind with this tool you will quickly find new relevant keyword combinations that will do a job. Furthermore some specific parameters like Competition and Global Monthly Searches are provided and can be really helpful. If your search engine optimization is geo specified Google Adwords Keyword Tool can show information only for particular countries. The results can be exported in Excel table too so that be easily analyzed.
2) SEOggestor – there is one crucial moment in the keyword research that most of the optimizers neglect – the search engines' suggestions. You know the drop down box of Google that pops up right after starting to write something in the search bar. Well what SEOggestor does is simply providing you the content of this box for the particular input keyword. Why is it important – because 70% of the users choose to click on one of the suggestion rather that continuing to type, especially if their query is a long-tail one. Take one of your keywords, type it in SEOggestor and see what Google, Yahoo, Bing, Amazon, Yandex and YouTube would suggest for it. Enriching your keyword list with a few relevant long tail combinations (suggestions) can only be advantageous.
Optimization and Improvements
3) Xenu Link Sleuth – After starting up your site it is really important to constantly maintain it and fix any problems that occur. With Xenu Link Sleuth the optimization of your site will be like a piece of cake. What it does is crawling your pages like a search engine bot and finding any bad sectors or not working links that need corrections. The tool will give you a general overview of your site and will tell you where improvements are needed. It is really credential to examine every new site or page with Xenu Link Sleuth because sometimes some minor and stupid mistakes can result in really big troubles if not fixed on time.
4) Google PageSpeed Tool– The loading speed of your site can have really great impact on your ranking and on the general evaluation of the crawlers. That is why from Google have released the free tool Google PageSpeed Tool with which the loading time of your site can be easily measured. And measurements are not everything – the tool will even suggest you how to make the site faster loading. The results after a prospective optimization won't be late and believe me – you will like them.
Link building strategy
5) MajesticSEO is kind of a Swiss SEO knife that can offer you a lot. It crawls the web like Google and puts the gathered information in its own huge servers so that it can be used by optimizers like you. With Competitor Links for example you can analyze all the backlinks of your competitors and the techniques they have used in order to get those backlinks. It might prove useful and it also might help you to find if they are cheating with bought do-follow links, who knows. Another tool is the Backlinks History which can tell you how many links a particular site has had at a particular time. Therefore you can not only observe how well your rivals are going but will be able to decide whether the next month there will be more backlinking initiatives or not, if the charts are dropping. There are a few more tools like the Neighbourhood, Clique Hunter and Majestic Million that also have great potential and might prove useful.
6) Ontolo is a tool that can help you find a lot of good and qualitative potential backlinks. Just input the desired keywords you are targeting and it will return the perspective results, classified in categories. Filter those results manually and I guarantee you that what lefts in the end will be really satisfactory. Ontolo offers a few more possible adjustments for the search if you are looking for guest blogging for example. You can also exclude results from the sites of your competitors.
Social medias
7) Klout is a really useful tool for social measurements. With it you can easily learn how popular you are in the social medias like Facebook, Twitter and Google+. But that is not everything that Klout does – it can also find for you profiles, pages and posts that answer your criteria and that are relevant to your brand or niche so that you can contact them and benefit.
8) SproutSocial is again a tool that can help you with the management of your social profiles. If the company/firm/brand has registered in many social networks constantly updating and maintaining all the profiles can be a tough job even for an experienced worker. That is where SproutSocial comes in hand – with it you will gain full control over your Facebook, Twitter, etc. pages. Moreover you will be able to organize social campaigns easier and therefore engage more and more users.
Constant maintenance
9) Google Analytics – it is currently one the best tools in the SEO field which allows you to know basically everything about your site – visits, average visit time, pageviews, bounce rate, demographic reports, traffic sources, which page has been visited the most, which has the highest exit percentage – everything. You can even follow the money conversion if there are online payments through your site or if have paid for CPC or CPM campaigns for particular keywords in Google Adwords. You can also compare all the up-mentioned metrics to the ones from the previous days, weeks, months and even years and therefore be aware if the current SEO techniques are successful or not.
10) SEOAuditor is another maintenance tool which together with Google Analytics makes a great combination. What it tells you are the current Google PR of your site, or the site you are examining, its Alexa Ranking, SEOMoz DA and PA and a set of social parameters like Facebook likes, Retweets and Google+ shares. It is absolutely free application and can be used not only for checking your ranking positions but those of your competitors as well. Knowing that you are going well is satisfactory, but knowing that someone else is doing better can be really motivational.