Our Barcode Software Updated to Version 1.5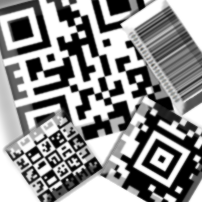 We have recently updated all our barcode encoders to version 1.5. There were some long waited innovations and a few minor bug fixes.
With the new release of the QREncoder and QREncoder Pro the problems that occurred while deciphering calendar events, MeCards and VCards in QREncoder 1.4 are now no longer present. Alongside with this a new function called "Copy to Pasteboard" was added in every barcode generator that alleviates the user when customizing his code in a graphic  editor.
In part of the products from our barcode gamut – BarcodeEncoder, UPCEncoder and EANEncoder a few more barcodes were made available for generating – Aztec code, PZN, GridMatrix and NVE18. There is also a bug fix for these three products concerning the encoding of barcodes when more than the allowed 14 digits are entered in the encoder. Here you can find all barcode generators made by Mobilio.