BGLiveRadio – Bulgarian radios for iOS and OSX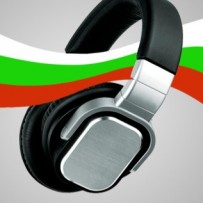 One of our most successful products is BGLiveRadio. It is an internet application for desktop machines or mobile devices, which provides you with real-time Bulgarian radio broadcasts and musical hits.
At the moment there are two versions, both for iOS and OSX that are really popular among the true fans of the Bulgarian radios.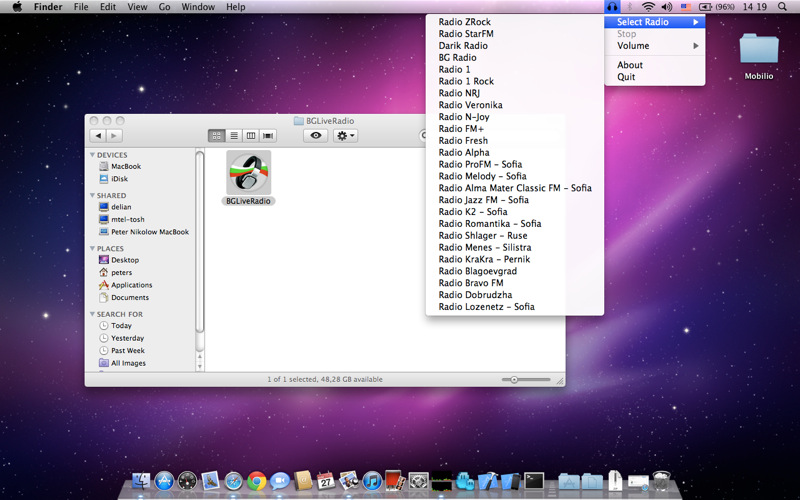 Current statistics draw very bright perspectives for our product. BGLiveRadio for iPod and iPhone Touch was released an year ago and is now enjoyed by more than 16 000 users. The Mac version was developed before six months but is also gaining speed – more than 10 000 listeners have chosen BGLiveRadio to be the music provider on their computers. Practically this is the next step in the recent technological advance – replacing the old-fashioned transmitters, with buttons and antennas, with digital prototypes.
BGLiveRadio is the perfect addition to the set of programs on your Apple desktop machine or mobile device. Just start it, choose a radio and that is it. It provides its audience with constant transmission of shows, music, news and advertisements. You don't bother to select songs, like in the normal players, and there's no need to because radio playlists are fresh, dynamic and always consistent with the latest hits. Moreover radio frequencies should no longer be learnt by hearth. BGLiveRadio has a prepared set of radios with their names. Only a single tap on the screen or a click with the mouse and the desired tones reach your ears. The list is prepared with the intention to satisfy everybody's taste – genres vary from rock and jazz to pop folk and disco.
This app is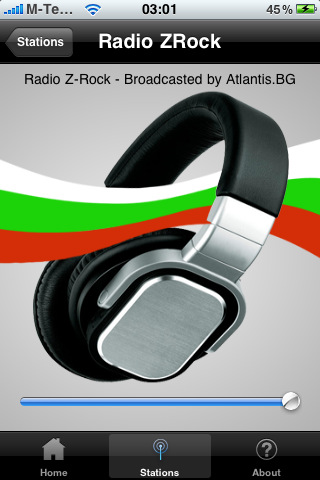 extremely useful especially for users who lead hectic lifestyle. They can listen to the news broadcast while driving to work (you can't watch or browse the news while driving).
Mobilio develops software mainly for iOS and OSX platforms. Its priority is to make mobile applications. Our production can be divided into two main parts: barcode software for Mac devices and a variety of programs for iPhone and iPod (Potrebitel, Traffic Radio Station, Seir, Kaldata). Taking into account the success of BGLiveRadio, our team is considering optimization for Android and Windows. The Apple version is going to be updated soon, with new features added and expanded list of stations. Check it out on the AppStore on the Mac AppStore or at the product page of our website.