Digitalization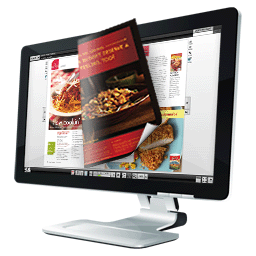 You own a magazine or a newspaper but want to reach bigger audience. Quit the outdated paper-based editions and come to us – Mobilio. We can convert your press editions into digital ones, using our unique framework. As a result your daily issues will be accessible through mobile devices. If you have any additional requirements about the process of transformation we will strictly stick to them. We guarantee you that, combined with adequate marketing strategy, the reading rate of your media will hit the sky!
Since now we have developed a lot of iOS, OSX and Android applications. Example of this digitilization are our BGLiveRadio (available for iOS and OSX) and Traffic Radio (available for iOS and Android). They are downloaded over 50 000 times since now. Another example is the Kaldata's app. It is available for iOS and Android. Kaldata is internet media. If you want to visit Kaldata's official website click here. Learn something more about Mobilio or visit our section Contact us in order to get in touch with us.
If you want to digitize your magazine, newspaper, TV channel or any sort of text contact with us – Mobilio.